In the last few weeks, as part of our Wirecard Legacy series, we have started research on high-risk processors for the porn sector. Wirecard was one of the payment processors for the porn empire of the MindGeek group, which operates the porn sites YouPorn and PornHub, among others. In addition, xHamsterLive and StripChat are also large porn sites operated by Technius Ltd, which is registered in Cyprus. Epoch is involved as a payment processor, among others. We would like to know more.
Key Data
Buying Porn Tokens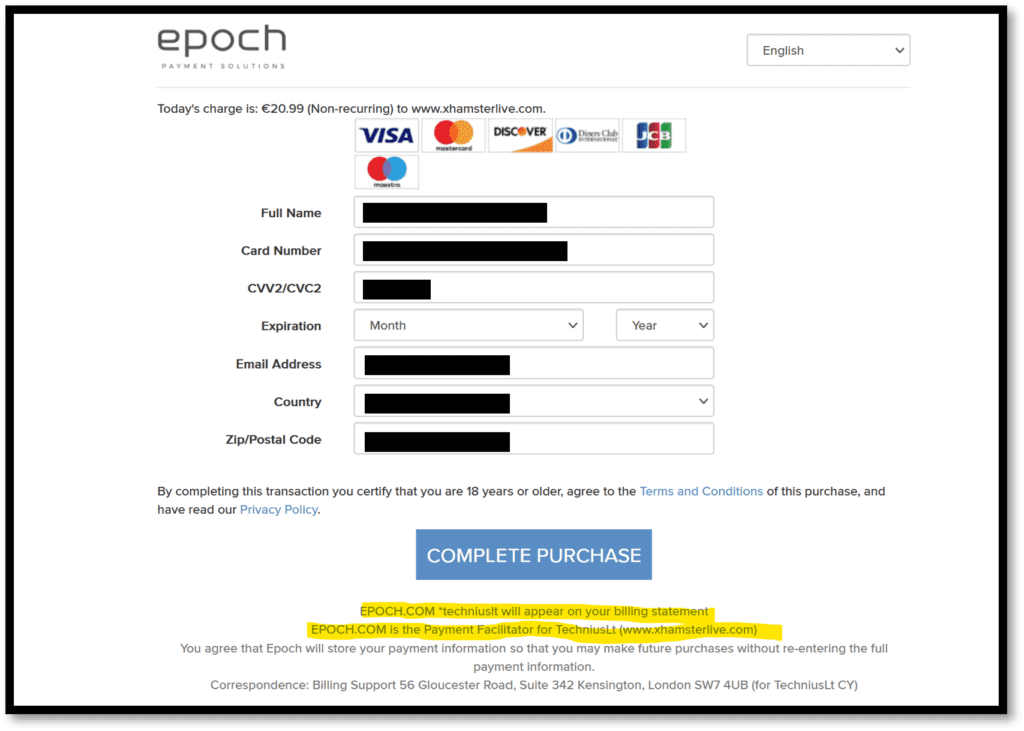 StripChat and xHamsterLive are live sex cam sites that are visited by around 19 and 6 million people, respectively, every day. More than 90% of the visitors of the live sex cam site xHamsterLive are referred by xHamster (www.xhamster.com), one of the world's largest porn sites.
On these sites, people (models) can present themselves live via camera to the visitors and receive tokens in return. The registered visitors of StripChat and xHamsterLive can buy these porn tokens with Sofort, credit and debit cards, PayPal, Skrill, Paysafecard, or with crypto via CoinGate. Epoch is one of the credit card processors for these porn tokens.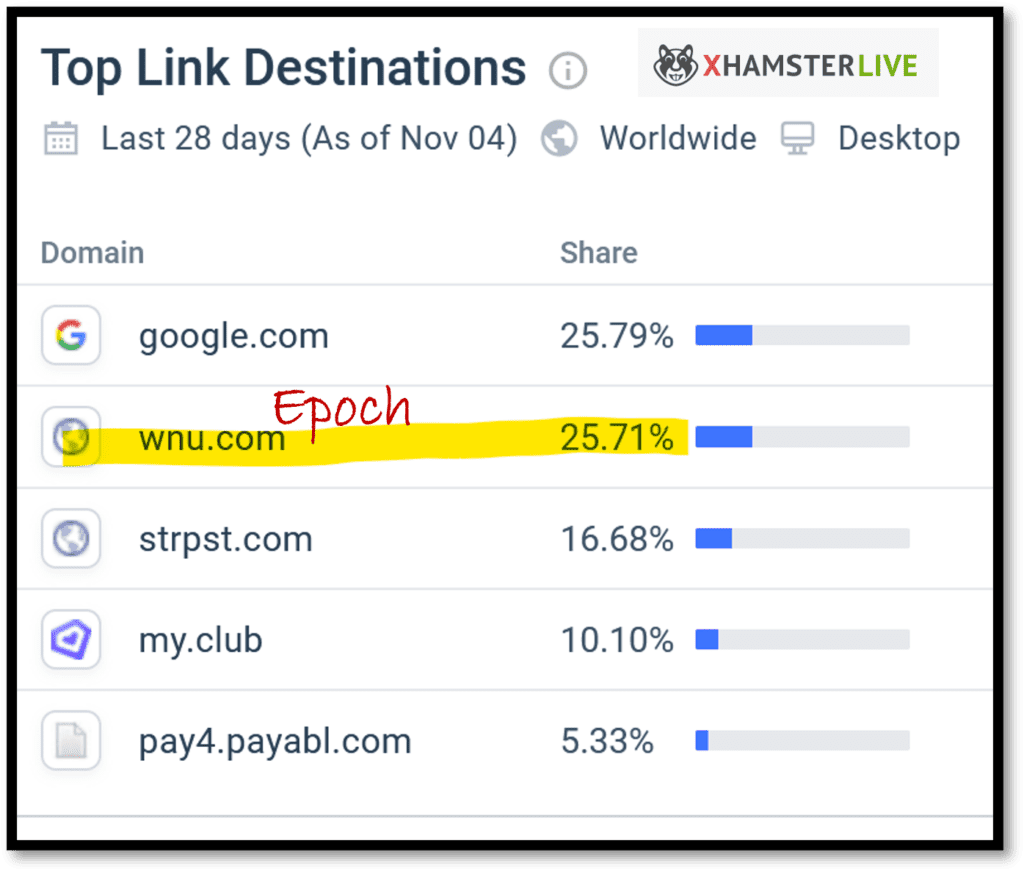 When purchasing porn tokens with credit and debit cards, Epoch is one of the payment processors integrated into the Payabl payment gateway. Epoch is operated in Europe by Epoch EU Limited, registered in Guernsey. According to Similarweb, over 25% of the xHamsterLive visitors pay tokens with Epoch over its domain www.wnu.com.
Apparently, the high-risk payment processor is specialized for merchants in the porn sector. Technius Ltd d/b/a xHamsterLive and StripChat is one of its clients.
Cyberfinance rating agency PayRate42 has placed Epoch on its "Red Compliance" list for lack of ownership and management disclosures and numerous complaints.
Share Information
We would like to know more about Epoch, its operators, and its customers. If you have any information, please let us know via our whistleblower system, Whistle42.