Evidently, Gal Barak's E&G Bulgaria was not the only cybercrime organization in Bulgaria. On 26 January 2022, the Bulgarian National Police and their international colleagues took down a cybercrime organization allegedly defrauding mainly German and Greek investors of at least EUR 10 million. They searched 24 locations, seized data, computer equipment, and arrested one suspect. Police officers interrogated 66 witnesses in Sofia and Burgas, Europol said in a press release.  
Involved law enforcement agencies
Bulgaria
Economic Crime Department,
General Directorate National Police,
National State Security Authority,
Regional Directorate of the Ministry of Interior – Burgas.
Germany
Criminal Investigation Department Bayreuth
Federal Criminal Police Office, Wiesbaden
Greece
Cybercrime Division of the Hellenic Police
Serbia
Criminal Police Directorate,
Service for Combating Organized Crime,
Department for Cyber Crime
Action Day Narrative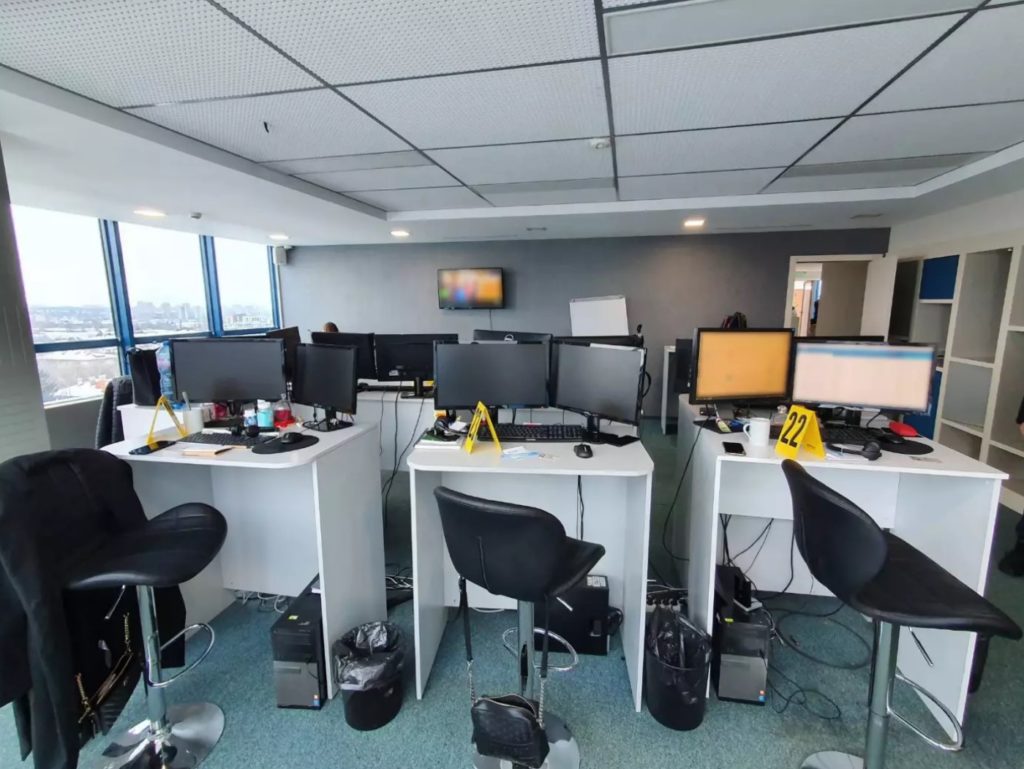 The case started in 2019 when Bulgarian authorities launched investigations. Eurojust set up a joint investigation team (JIT) between Bulgaria, Germany, Greece, Serbia, and Europol. The JIT members were able to identify two fraudulent boiler rooms in Bulgaria, which were taken down on the Action Day. While Eurojust coordinated the Bulgarian action day and provided cross-border judicial support, the involved law enforcement agencies deployed around one hundred officers and prosecutors during the action day.
The scam was exposed after victim complaints were filed in Germany and Greece. The cybercrime organization responsible operated several scam websites and two boiler rooms whose agents attacked consumers in German, Greek, English, and Spanish. As usual, these agents promised the victims unrealistic profits. As a result, several hundred victims made substantial investments but subsequently lost all of their money.  
E&G Bulgaria
At the beginning of 2019, international law enforcement agencies took down the cybercrime organization of E&G Bulgaria. Its Israeli principal, Gal Barak, was arrested and later extradited to Austria, where a court sentenced him in September 2020 to four years imprisonment and a restitution payment of around €4 million. His lieutenant, Jacki Fitelzon, was sentenced in January 2022 to 82 months in prison in Munich, Germany. Further indictments of the ringleaders of E&G Bulgaria will take place in 2022.