Spread financial intelligence
This week the Italian regulator Consob ordered the black-out of the FX24 broker scam website (www.fx24.one) operated by Swiss Management Corporation Ltd. The scam also operates with the domain www.fx24.live, which is not mentioned in the Consob order. The scam operator Swiss Management Corporation is registered with the private forex "regulator" IFMRC. A fake regulator for a fake company We have once again identified the unregulated Cyrpus-based BridgerPay as the payment gateway for credit and debit card deposits.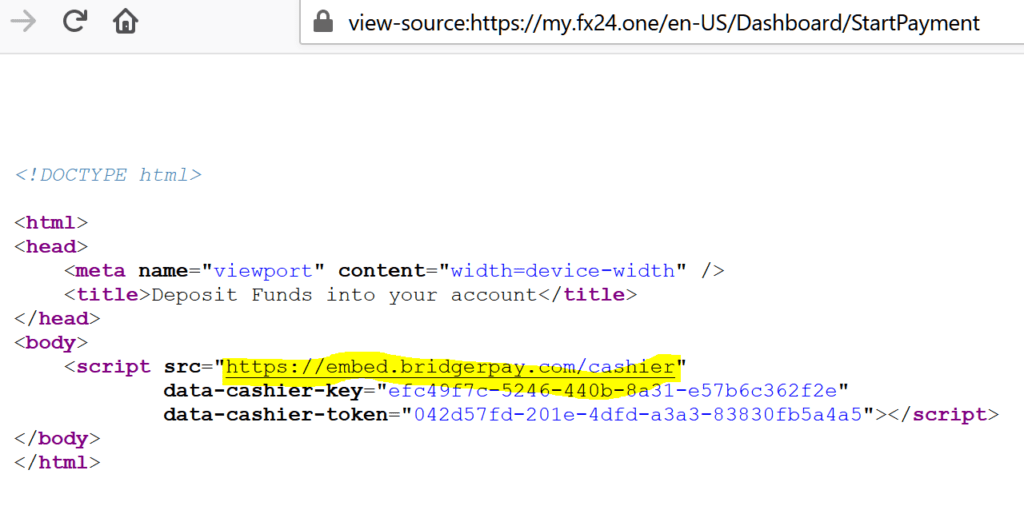 The private forex organization, The Financial Commission, placed the FX24 scam with Swiss Management Corporation on its warning list in early February 2021. It does not need an expert to expose FX24 as a scam. A quick analysis of FX24's website would reveal in a proper KYC check and/or AI-based site check that this is a scam. The stated social media presences do not exist, the legal entity details are completely missing, and there is no imprint anyway. Only the location Dubai Al-In Rod is given. Nevertheless, FX24 was accepted as a customer by BridgerPay and the payment processors connected to BridgerPay Cashier. This is crazy to the point of criminal. But who cares in Cyprus?
BridgerPay has this week earned the award for the "Most found payment processor" in scams against which regulators like CNMV, FCA, or Consob have issued investor warnings. If Ran Cohen continues to expand his Cyprus-based company at this speed, he will soon have replaced Amit Klatchko with his Praxis Cashier, also based in Cyprus, as the market leader in the broker scams segment. A success story, too, isn't it? At least if you compete in the dark side of cyberfinance.