The high-risk processor Payomatix is one of the many payment ventures of the notorious British-Indian Ruchi Rathor, the mastermind behind the collapsed payment scheme iPayTotal scheme. The scheme's UK entity went into insolvency with creditor claims totaling about GBP 1.1M (report here). On LinkedIn, Payomatix is currently soliciting gambling operators that plan to address the Indian market. Payomatix is black-rated on PayRate42. We advise merchants to be super-cautious!
Key Data
Trading name
Payomatix
Related schemes
CryptoMatix, BitMatix,
Kryptova, PayStudio, iPayTotal
OpenUp
Business activities
High-risk payment processor
Domain
https://payomatix.com
Social media
LinkedIn, Facebook, Twitter
Legal entities
Payomatix Technologies Pvt Ltd
Related individuals
Ruchi Rathor, India (LinkedIn)
Yuvraj Singh, India
Anurag Pratap Singh, India
Anirudh Pratap Singh Rathor, India
Chhavi Mishra, India
Aditya Williams, India
PayRate42 rating
Black (PayRate42 profile)
Short Narrative
Payomatix is just one of the iPayTotal successor schemes. There is also CryptoMatix, BitMatix, Kryptova, OpenUp, and PayStudio. According to our information, Yuvraj Singh, the future son-in-law of Ruchi Rathor, is the co-mastermind behind these new schemes.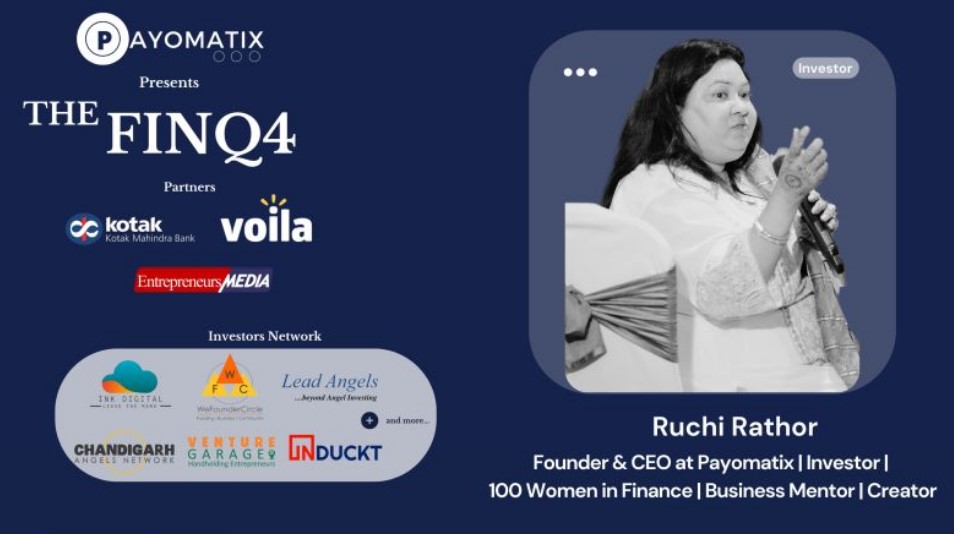 Ruchi Rathor and her payment ventures are using LinkedIn to do massive advertising. According to the information we have, Rathor and her schemes use fake LinkedIn profiles to give themselves the appearance of respectability.
Currently, the Founder Investor Network Q4 (FinQ4) in New Delhi is also being promoted on LinkedIn, where Ruchi Rathor is a speaker. She is also being hailed as a revolutionary in the payment sector.
We constantly hear complaints from (former) employees and customers about Payomatix and how they operate. Therefore, we advise merchants to be extremely cautious.
Share Information
If you have any information about Payomatix, CryptoMatix, BitMatix, Kryptova, or any other payment scheme, please share it with us via our whistleblower system, Whistle42.