Despite numerous warnings and the FinTelegram report in November 2020, it seems that even more investors have lost money via the broker scam 27ProQuote /a/k/a ProQuote27 or BeforexCapital). The attackers behind it are apparently in the process of closing the scam. Currently, the server of 27ProQuote is no longer accessible. We have reports of victims who have lost over €100,000 in some cases. The Maltese ApcoPay operated by Apco Systems Ltd registered in Malta processed the payments. We would like to know more about ApcoPay to expose the scammers and find the victims' funds.
The 27ProQuote Scam
One of the notorious "brokers" of the scam called himself Nicolas Demarest who, as a boiler room agent, lured many hundreds of thousands of Euros out of the customer-victims with false promises and lies. The name is, of course, fake like that of Mike Wilson, another boiler room agent. The 27ProQuote or ProQuote27 (www.27proquote.com and www.proquote27.com) broker scam was facilitated by the unregulated Maltese payment processor ApcoPay.
Learn more about the 27ProQuote scam here.
Broker scams come and go. It is hard for victims to identify the attackers and find their money. They typically hide behind offshore constructions and fiduciaries. The supporting payment processors, on the other hand, have the names, people and bank accounts. If we follow the money trail through the supporting payment processors, we find the scammers and the money.
The Maltese ApcoPay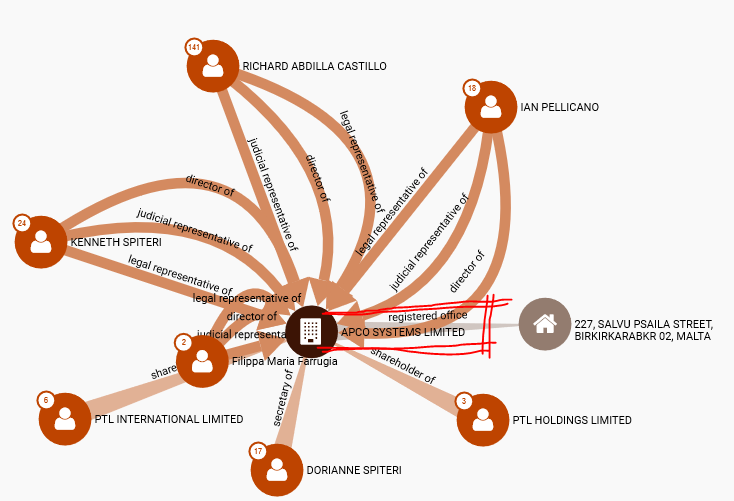 The payment processor we have in our research is the Maltese ApcoPay (www.apcopay.com), operated by Apco Systems Ltd. The payment processor apparently has an interesting history and appears in the Paradise Papers in the Offshore Leaks Database (picture left). George Kakouras was appointed Managing Director in the summer of 2019. ApcoPay is part of 1923 Investments plc, the investments arm of Hili Ventures.
According to its website, ApcoPay is a partner or the regulated Maltese MFSA-regulated Syspay Limited (reference C 51532) and integrated its CASHlib (www.cashlib.com) voucher solution.
As a recognized high-risk payment processor ApcoPay is focused on gaming, forex, crypto, and e-sports, among others. Unfortunately, these segments are also the playgrounds for scammers.
Share information
We cannot determine at this point whether ApcoPay systematically facilitated scams or 27ProQuote and its operator Empire Capital LLS and other related scams and their legal entities were merely overlooked at KYC/AML. It can happen, can't it? Therefore, we would like to know more about ApcoPay, Apco Systems Limited, and their individuals.