We warned against the scam Global Trader broker a few weeks ago where we found CryptoProcessing as one of the payment facilitators. In a statement, CryptoProcessing, part of the CoinsPaid group, admitted that they were briefly involved in the scam environment through their UK partner Charge Money Ltd but immediately terminated the business relationship after our warning. Our initial CryptoProcessing review discovered that this is supposedly the leading crypto payment facilitator in online gambling. A silent giant!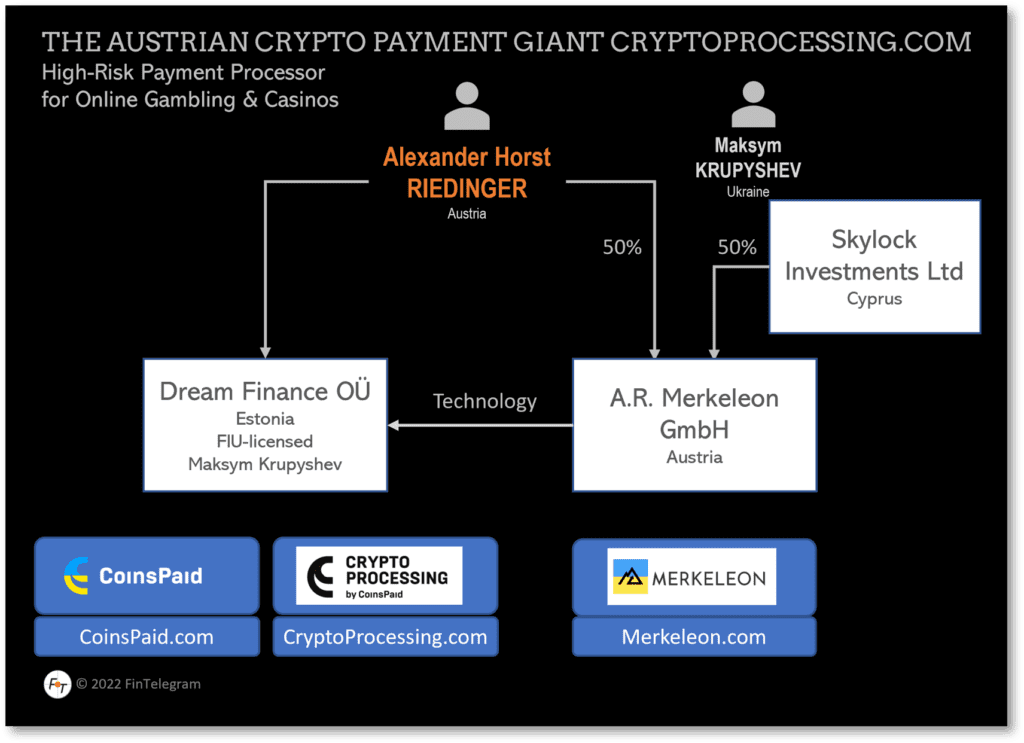 Key Data
Short Narrative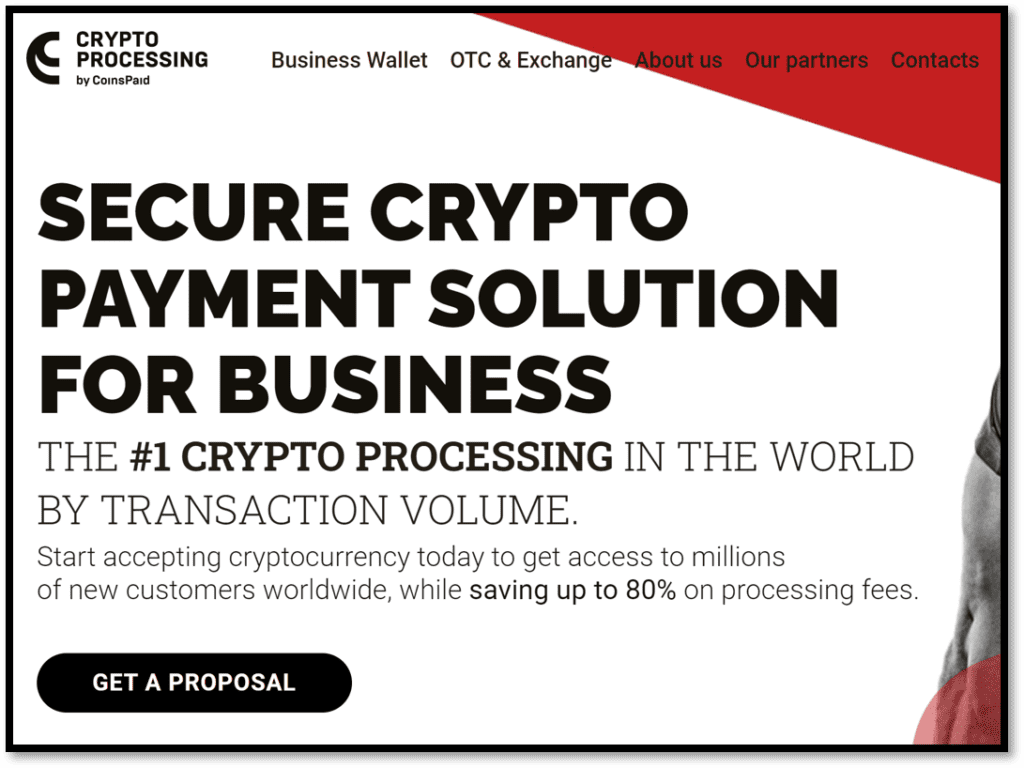 On its website, CryptoProcessing (by CoinsPaid) claims to be the #1 crypto processor worldwide in terms of transaction volume. In a recently published detailed article on Medium, the payment processor reported that it had already processed over €13 billion from more than 800 partners (merchants) since its inception. ZERO chargebacks would have been paid in the process.
A look at the Similarweb data of the two websites, CryptoProcessing.com (here) and CoinsPaid.com (here) shows that a substantial part of the website visitors come from South America. In addition, Russia and Ukraine are also important sources of visitors.
So CoinsPaid group is a high-risk payment processor specialized in online gambling and casinos. There, chargebacks are one of the big problems that can be circumvented with crypto payments. The merchants of the CoinsPaid group reportedly have more than 10 million customers.
The Austrian Owner
Both crypto platforms are operated by Dream Finance OÜ, which is registered in Estonia and holds a crypto license from the FIU. The beneficial owner of this Estonian entity is the Austrian Alexander Horst Riedinger, who runs the software company A.R. Merkeleon GmbH (www.merkeleon.com) in Austria, which specializes in the crypto segment. This, in turn, is 50% owned by Riedinger and 50% by Cyprus-registered Skylock Investments Ltd.
The co-founder and CEO is Maksym Krupyshev a/k/a Max Krupyshev, a Ukrainian living in Berlin, who also confirms this on his LinkedIn profile. We, therefore, assume that Krupyshev is behind Cyprus-based Skylock Investments.
The Georgian Andrei Koposov serves as chief technology officer at both CoinsPaid and its related Austrian company Merkeleon.
Share Information
If you have any information about CoinsPaid, CryptoProcessing, its operators, and activities, please let us know via our whistleblower system, Whistle42.