Spread financial intelligence
The UK watchdog FCA has issued an investor warning on December 14, 2020, against the Forex broker scam WFT Group a/k/a WFT World operating under the domains www.wft.world and www.wft.group. As the operator and illegal payment processor, we found IT Consult Pro Ltd operating through an account at TransferWise Europe with IBAN LT633270001000069681. On the website, Invest Group LLC in St. Vincent and the Grenadines is given as the operator.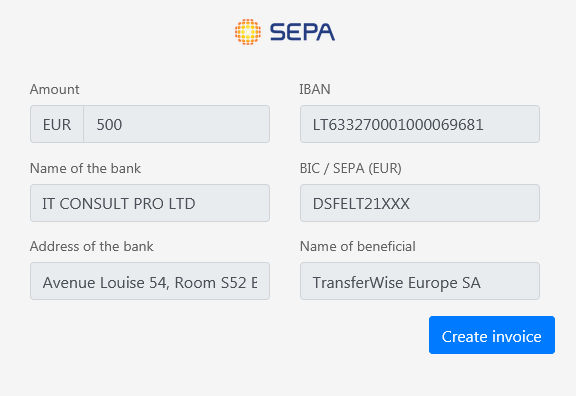 For bank wires via SEPA or SWIFT, customer-victims of the WFT Group scam receive an invoice for services from IT Consult Pro (download invoice here) in case of a bank transfer. In the invoice, the company is also stated as the operator of the scam. The WFT Group scam has also integrated the already known payment processors like iPayTotal or BridgerPay by Ran Cohen.
If the consecutive invoice numbers are any indication of the number of victims, the WFT Group scam has already produced more than 660 victims. However, we can assume that several hundred more victims have been added via credit cards and cryptocurrencies. In this respect, the estimated number of victims of the WFT Group scam should be well over 1,000 people.
The Ukrainian Serhii Orlov, born in February 1973, is registered as the director and beneficial owner of IT Consult Pro, which was founded in August 2020.