Spread financial intelligence
FinTelegram is the co-founder of the European Funds Recovery Initiative (EFRI) which is currently working closely with law enforcement in various jurisdictions to obtain restitution payments for the victims it represents. In recent weeks, however, victims have been attacked via e-mails and phone calls from alleged EFRI experts. They are offering scam victims to recover their funds on a fee basis. Victims consequently receive fake EFRI invoices and are asked to pay for their purported services via Bitcoin (BTC).
---
EFRI doesn't bill services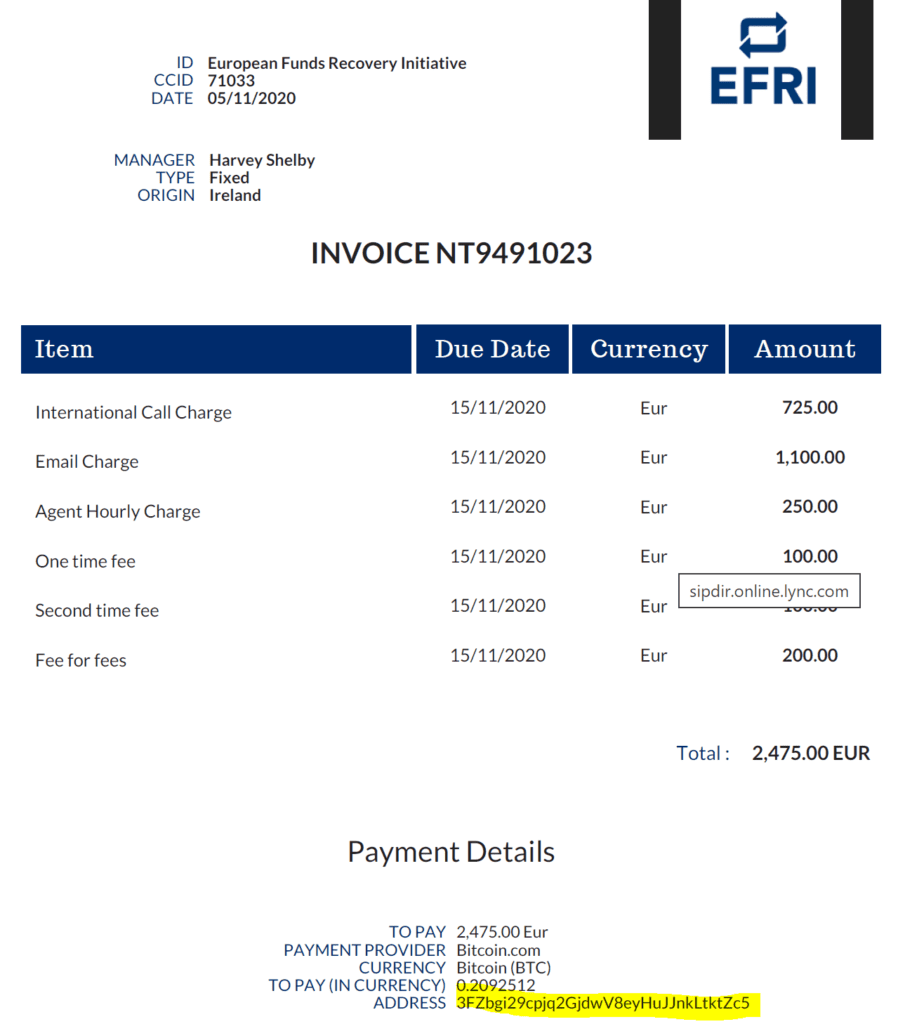 EFRI is a registered not-for-profit membership organization and does not charge its members for specific services or on a per-hour basis.
EFRI only receives a commission from the restitution payments that are successfully earned. Furthermore, only registered EFRI members are entitled to receive services.
The fund recovery scammers, however, approach scam victims with fake EFRI credentials and use the EFRI logo on their invoices and in their communication. Do not fall for these scammers.
The EFRI Fake scammers work with the customer data of the scams with which they defrauded the victims in the first place. We even suspect that it is the same Forex, CFD, or Binary Options scammers that have previously defrauded the victims. The data of the BTC wallet provided in the fake EFRI invoices show that these scammers received more than BTC 2 on this wallet alone.
Report scammers
Please report all such contacts of EFRI Fake Attacks and share expereience and information with us.