The Dutch UBS CEO Ralph Hamers allegedly prides himself on his digital banking leadership. However, this is not backed up by recognizable achievements. On the contrary. Most recently, UBS announced that its prestigious $1.4 billion deal with digital wealth manager US Wealthfront, announced in January 2022, has been canceled. No reason was given. Already in his time as CEO of Dutch ING, Ralph Hamers made a $450 million mistake in 2018 with the acquisition of Payvision. In October 2021, ING announced the termination of the Payvision business.
The Terminated Wealthfront Deal
UBS Group AG has abandoned its plan to acquire US Robo-adviser Wealthfront (www.wealthfront.com) to reach the Generation Z rich in the US, unwinding what would have been the Swiss bank's first major acquisition under CEO Ralph Hamers. When the deal was announced on 26 January 2022, Wealthfront had some $27 billion in assets under management and over 470,000 clients in the U.S.
UBS will, however, purchase a $69.7 million note that is convertible into Wealthfront shares.
Late Friday, Wealthfront CEO David Fortunato said, "Today we announced that together with UBS we decided to terminate our pending acquisition and will instead remain an independent company."
It was the second major transaction in the digital banking segment to be scuttled under the responsibility of Ralph Hamers within a few years. Let's look briefly at 2018 when Hamers was CEO at ING and pushed its Payvision acquisition.
Ralph Hamer's Payvision Story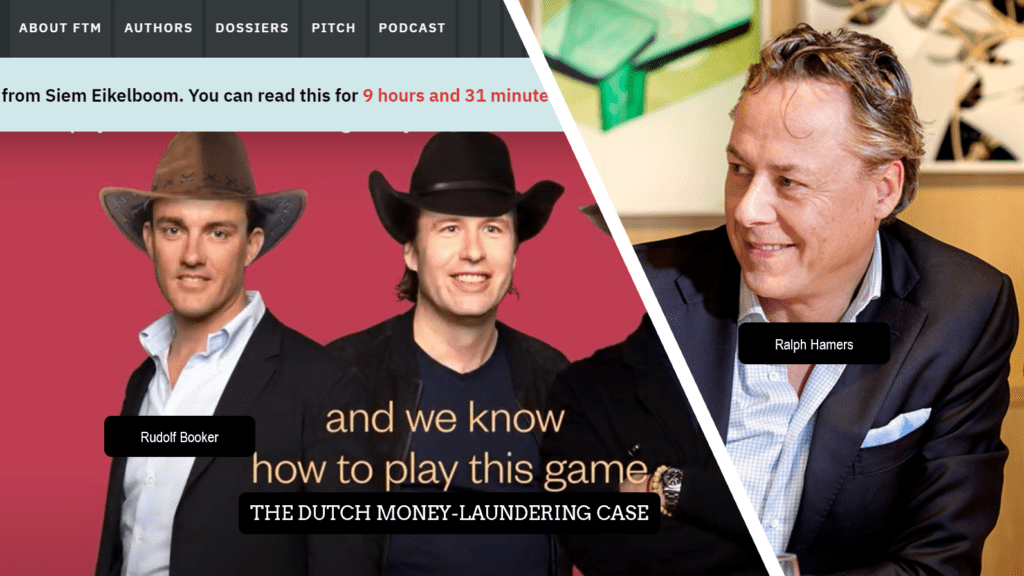 Hamers had been brought in as CEO of UBS because he had supposedly shown at ING that he knew how to lead into the digital age. That was in September 2020, shortly before ING announced they would eliminate the high-risk business of Payvision. At the time of his appointment as UBS CEO, it was not yet known that Payvision would be a disaster. Payvision, founded by Rudolf Booker in Amsterdam, was apparently massively involved in facilitating cybercrime activities and money laundering and also had large customers in the porn (Pornhub) and gambling sector, which ING could not accept as an unethical business. Evidently, ING's pre-acquisition due diligence failed completely. On 28 Oct 2021, ING announced the winding down.
Newspapers had reported that Ralph Hamers had personally contributed to the €360 million acquisition (according to a former business partner of Rudolf Booker, ING even paid more than € 360 million – more info on this will be published soon).
It was ING's largest acquisition since the financial crisis. Former CEO Ralph Hamers personally interfered in the deal. Therefore, ambitions were high: Payvision was meant to become a crucial pillar in ING's transformation from an old-fashioned bank to a state-of-the-art financial platform in the rapidly changing banking landscape. Instead, the deal resulted in a huge financial disaster and a disgrace for ING and Ralph Hamers.
It became known in the course of terminating the deal that ING or Payvision had sold the high-risk business back to the founders for a symbolic price. ING, under the leadership of Ralph Hamers, was thus degraded by the Payvision founders around Rudolf Booker to a robbed laughing stock.
Share Information
If you have any information about Payvision or the transaction between UBS and Wealthfront, please let us know through our whistleblower system, Whistle42.