Today, the Austrian regulator FMA issued an investor warning against the broker scam FXOptex Groups (www.fxoptexgroups.com) which FXOptexGroups Global Ltd operates. Further details about persons or companies cannot be found. The website only mentions that the company operates under the laws of Cyprus. However, you can find the usual suspects below the scam-facilitating payment processors like iPayTotal, or OctaPay. In addition, we have also found ShefaPay and the Estonian Itez.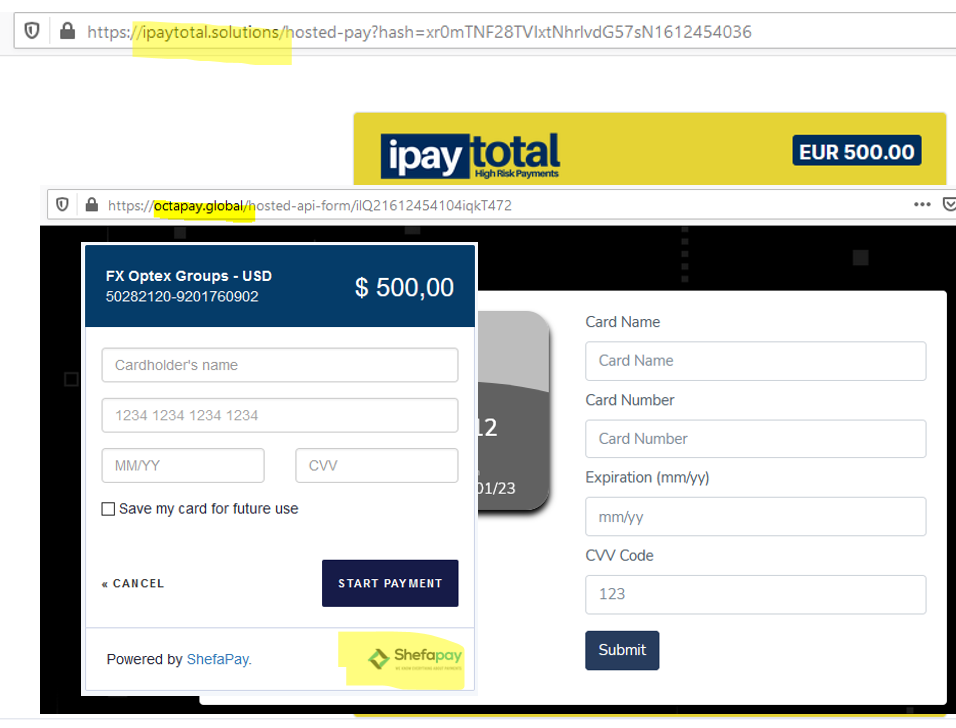 The crypto payment processor Itez (www.itez.com) is operated by the Estonian DataBridge OÜ, which works with one of the worthless crypto licenses. Maria Neverdinova-Rostovtseva, born in October 1985, is registered as a director of the company. This lady is also a director in other Estonian crypto companies such as DPFchip OÜ, D21Technology OÜ, or CoreBlockchain Technology OÜ. She is certainly there as merely a paid Estonian director (a/k/a nominee director). Legally she is nevertheless responsible for the activities of her companies and therefore also for AML/KYC. Good morning Maria!
The mere fact that the scam involves the usual high-risk payment processors should scare off all customer victims.