She did it again! She is famous for going after crypto schemes and their operators. New York Attorney General Letitia James filed a civil lawsuit against Celsius Network founder Alex Mashinsky, alleging that he defrauded investors out of billions of dollars with his crypto lending scheme by hiding its true financial situation. Mashinsky allegedly continued to promote Celsius as a safe alternative to banks and paid up to 17% interest on deposits while already deep in shit!
The Global Crypto Sheriff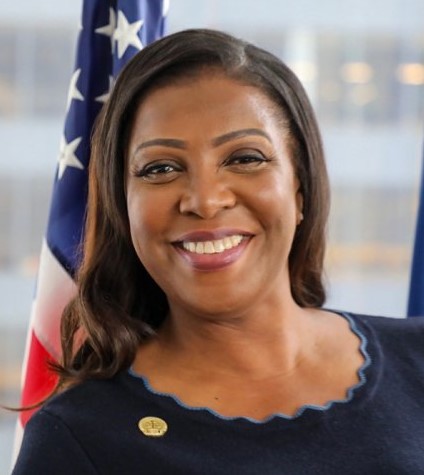 Its impact on the crypto segment goes far beyond its legal scope and has global symbolic power. You could even call them a kind of global crypto sheriff.
New York Attorney General Letitia James has been going after several crypto firms and their executives to justice, having reached a nearly $1 million settlement with crypto platform BlockFi Lending LLC for offering unregistered securities in June 2022. In February 2021, her office announced an $18.5m settlement of its fraud case against the cryptocurrency exchange Bitfinex and its affiliated entity, stablecoin issuer Tether.
The Civil Lawsuit Against Mashinsky
The lawsuit claims that Alex Mashinsky ran the Celsius fraud scheme ran from 2018 to June 2022, when deposits were frozen, with more than 26,000 New Yorkers among his victims. According to the lawsuit, Mashinsky'a promotional efforts through social media, interviews, and cryptocurrency conferences helped the company amass $20 billion of digital assets by early last year.
In particular, the civil suit alleges that the Ukraine-born Israeli Celsius Network founder and CEO Alex Mashinsky:
repeatedly made false and misleading statements about Celsius's safety to encourage investors to deposit billions of dollars in digital assets onto the platform;
misrepresented and concealed Celsius's worsening financial condition;
failed to register as a salesperson for Celsius and as a securities and commodities dealer.
The lawsuit seeks to ban Alex Mashinsky from doing business in New York and require him to pay damages, restitution, and disgorgement.
Alex Mashinsky promised investors he would lead them to financial freedom but has led them to financial ruin. Making false and unsubstantiated promises and misleading investors is illegal.

New York Attorney General Letitia James
The Background
Celsius filed for Chapter 11 bankruptcy protection last July 13, showing a $1.19 billion hole on its balance sheet. A court filing shows that Celsius ended November with $9 billion of liabilities, including more than $4.3 billion owed to customers.
The scheme struggled to pay the promised yields on investor deposits and moved into riskier investments. The lawsuit said that two weeks before the withdrawal freeze, Alex Mashinsky was still dismissing criticism that Celsius was overextended as FUD (sort for "fear, uncertainty, and doubt). Mashinsky resigned as Celsius chief executive in September, saying he was committed to helping return deposits to investors at the time.