Israeli Gal Barak is a nice and funny guy in private. But yet his business is scams and online investment fraud. He was one of the cybercrime organization E&G Bulgaria principals and was sentenced to four years in prison by a court in September 2020. He was the Wolf of Sofia! Remarkably friendly sentencing given the alleged €200 million his victims' losses amounts to. His Israeli lieutenants Tal-Jacki "Jacki" Fitelzon and Kfir Levy are currently in pre-trial detainment in Germany. The trial against "Jacki" will start on November 22, 2021, in Munich. Others will follow suit. Another update!
The Cybercrime Organization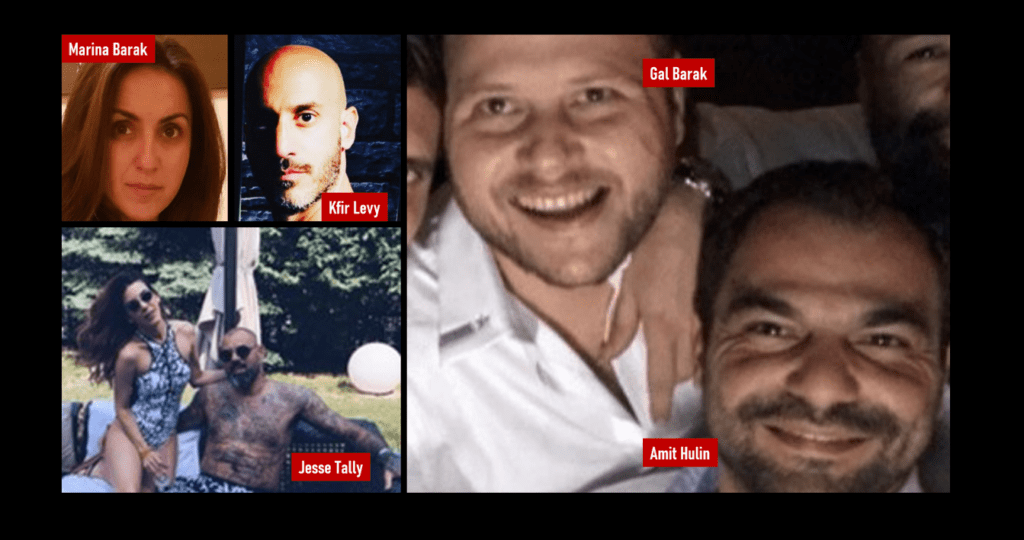 Prosecutors consider it proven beyond reasonable that Gal Barak with his wife Marina Barak (formerly Marina Andreeva), Jacki Fitelzon, and Kfir Levy had the operational leadership of the cybercrime organization E&G Bulgaria, which
operated the scam brands XTraderFX, OptionStarsGlobal, and SafeMarkets;
illegal boiler rooms in Bulgaria, Serbia, Bosnia Herzegowina, and Georgia;
maintained an international money-laundering network.
It is worth mentioning at this point that the German prosecutors continue to claim that Marina Barak was a member of the top leadership of the E&G Bulgaria cybercrime organization, although she was acquitted in Austria. Allegedly, the evidence was not sufficient for the court. The Austrian prosecutors appealed against the court sentence. The evidence against her is now likely to be much better in Germany.
Jacki Fitelzon adopted the stage name Ethan Fox and is said to have been the boss over all boiler rooms in Bulgarian, Serbian, and Bosnia Herzegovina. In addition, he is also said to be responsible for manipulations around the software used.
Jacki Fitelzon a/k/a Ethan Fox was arrested in July 2020 in Greece at Athens airport when he was on his way to Tel Aviv. In November, he was extradited to Germany, where he is in pre-trial detention. According to a letter from his lawyer, he intends to plead guilty to the charges and will apologize to the victims. However, he is said to have no money left to satisfy his victims. In addition, he is said to have had severe alcohol and drug problems. After the arrest of Gal Barak and the collapse of E&G Bulgaria, Fitelzon and the other lieutenants looked for interesting opportunities in the scam scene.
The Afterlife
At the time of his arrest, he worked for the CySEC-regulated investment firm Crowd Tech Ltd d/b/a Trade360 (www.trade360.com) and for the related UFX Global Ltd d/b/a UFX as a boiler room manager and consultant. From these companies, Fizelton received payments over several months from these CySEC-regulated brand operators to the bank account of his Bulgarian company I-ARE Consulting EOOD.
Fitelzon's colleague Kfir Levy also stayed in the boiler room scene after the collapse of E&G Bulgaria. He was arrested in October 2021 on the initiative of the German authorities in the Philippines, where, to the knowledge of the authorities, he also worked for Israeli boiler rooms. His trial has not been scheduled at this time. It is expected to take place together with other trials in 2022.
The Wolf of Sofia and his people
So far, in addition to Gal Barak, several former Boiler Room agents of E&G Bulgaria have already been convicted in Germany.
Name
Status
Remarks
Gal Barak
principal E&G Bulgaria,
convicted to 4 years prison and restitution payments in Austria,
Germany wants to indict him too, but he appealed; the case is currently before the European Court of Justice
Israeli citizen, released on probation, currently in Israel
Gery Shalon
alleged principal, suspect, and whistleblower
Israeli-Georgian citizen, plead guilty to cybercrime activities in the U.S.
Vladislav Smirnov
alleged principal, suspect
Russian citizen
Ilan Tzorya
alleged principal, defendant
Indictment filed
Marina Barak
alleged accounting of E& G Bulgaria, acquitted in Austra but appealed by prosecutors, suspect in the German case
Bulgarian citizen married Gal Barak, previously known as Marina Andreeva
Tal-Jacki Fitelzon
alleged lieutenant and boiler room manager,
indicted for running a cybercrime organization to defraud consumers,
currently in pre-trial detainment in Germany
allegedly pleas guilty to the charges
trial starts on November 22 2021
Kfir Levy
alleged lieutenant,
currently in pre-trial detainment in Germany
arrested in Oct 2021in the Philippines,
no trial date scheduled
Dominik Rauch
boiler room agent, convicted to a 33-months prison term
German citizen working in Sofia boiler room
Dimitar Moralyiski
boiler room agent with stage name James Morra, sentenced to a 54-months prison term, not yet effective
Bulgarian citizen
Paul Lopatin
money-laundering guy, sentenced to 48 months in prison
German citizen facilitating E&G Bulgaria scam brands
Itzak Gellet
Deputy of Gal Barak and close friend,
Suspect
Israeli citizen
Chen Ganon
Brand manager SafeMarkets in Serbia and Bosnia-Herzegowina,
Suspect
Israeli citizen
Amit Hulin
Lieutenant, boiler room manager Serbia
Suspect
Israeli citizen
Maor Sioni
Boiler room manager Bulgaria
Suspect
Israeli citizen
Barak Simhi
Boiler room manager Georgia
Suspect
Israeli citizen

Jesse Tally
Boiler room manager
Suspect
Israeli citizen
Currently, another dozen people (the names are available to FinTelegram) are under investigation in Germany, Austria, Serbia, and Bulgaria. Some may face charges. Some of these suspects have massively incriminated Gal Barak and his leadership team. For the investigations and indictments, the various prosecutors' offices have formed a joint, multi-jurisdictional investigative group that closely exchanges information.
Related cases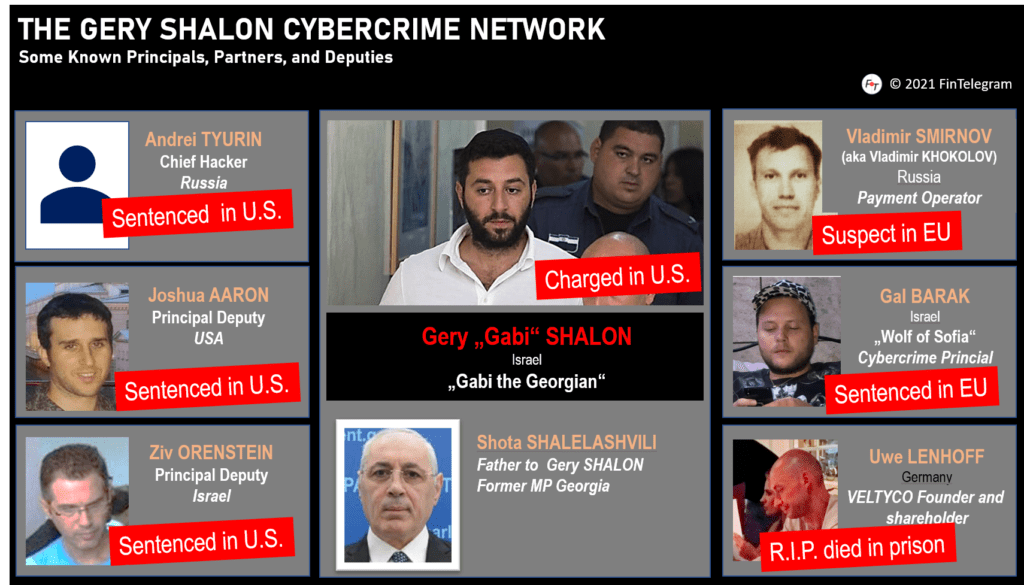 However, the law enforcement authorities in Europe are not only working on the E&G Bulgaria case. In the meantime, however, it has become a precedent for the fight against cybercrime in Austria. The authorities have gained a lot of experience and fed their databases through the multi-jurisdictional investigations in this case over the last three years. Most recently, 4 Israeli nationals were arrested in Tel Aviv at the request of German and Austrian authorities. They are part of the so-called GetFinancial Case (read report here). E&G Bulgaria did not run these scams, but partly the same people were involved in both cases and shared resources. According to information from an insider, Gery Shalon's brother-in-law, the Israeli lawyer David Bar-El is involved in this case. In any case, the trail of the money also leads to him.
Ultimately, the PandaTS Case is also at the center of the investigation. In August 2021, German law enforcement agents, with the support of the Israeli police, searched the offices of PandaTS and confiscated extensive data material. This case is again with another German prosecutor but again there are direct links to E&G Bulgaria and Gal Barak. Their scams XTraderFX and SafeMarkets were run on PandaTS. Gal Barak admitted in his confession that customer accounts and trades were manipulated via PandaTS. Jacki Fitelzon is also accused of manipulation directly through PandaTS. The international investigation teams are also cooperating very closely in this case.
It will be an exciting 2022.