A scam is only possible if payment processors knowingly and willingly accept the scam operators and their legal entities as customers. In doing so, these payment processors violate regulatory and legal provisions on money laundering and fraud. Legally, the payment processors thus become contributors and co-conspirators. Paytah, regulated in Malta by the MFSA, is one of these payment processors. Paytah accepted scam customers and processed their payments. Many victims of Paytah customers lost a lot of money via the payment processor's clients. The former Chief Compliance Officer has filed a complaint with the authorities because of alleged AML/KYC violations.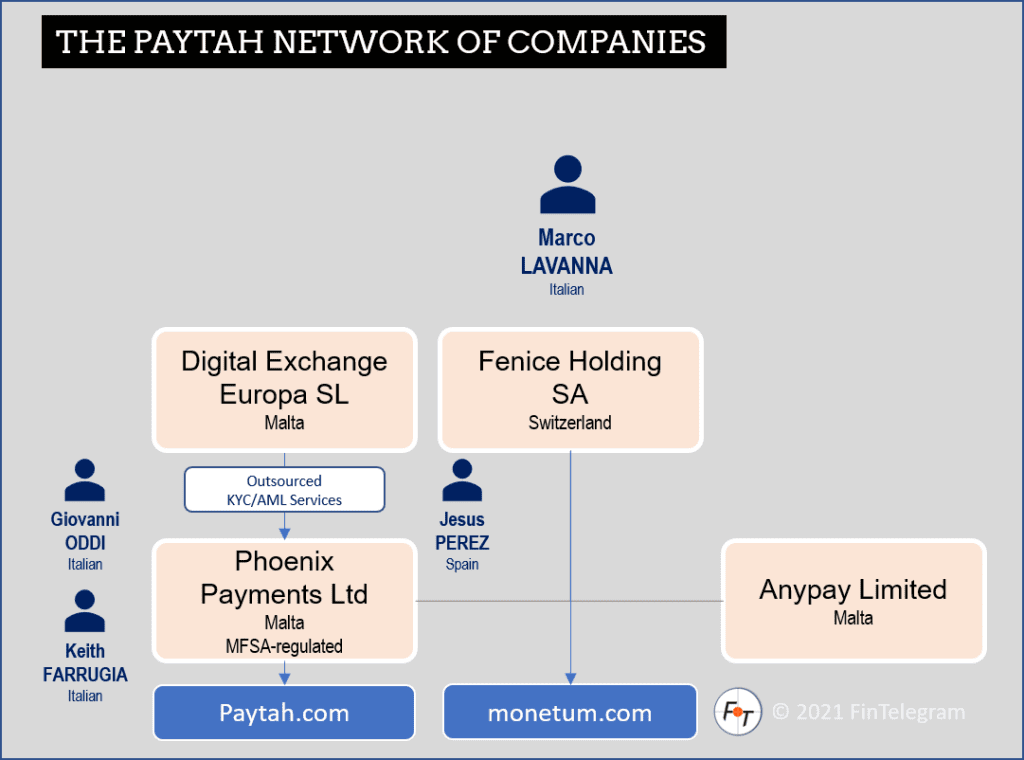 The European Fund Recovery Initiative (EFRI), in a joint effort with a law firm in Malta, works to recover victims' funds. Previous claim letters to Phoenix Payments Ltd – the operator of Paytah – have been ignored. A complaint to the MFSA has already been made. Read this FinTelegram report.
FinTelegram supports EFRI's Paytah Class Action Campaign. According to the payment processor's former chief compliance officer, Paytah and his managers systematically circumvented compliance rules, enabling the onboarding of high-risk and scam customers. And thus the fraud against investors in the first place.
EFRI and FinTelegram call on all victims of scams who have lost money via payments to Paytah (Phoenix Payments) to join the Class Action. Registration can be done via a form prepared for this purpose on the EFRI website.