Spread financial intelligence
The German BaFin announced a few days ago that the Cease and Desist Order issued in July 2020 against the illegal German payment processor Z.I.E natural edition GmbH is final. In April 2020, another Cease and Desist Order against the illegal payment provider Maka Marketing became final. Z.I.E natural edition was sent into liquidation in September 2020. Both payment processors processed bank transfers from client-victims of several broker scams like easytrade55 or MarketsSoft. The British resident Aron Wertheimer is involved in both companies. He is a director of Maka Marketing and the liquidator of Z.I.E natural edition. Scam victims who used Z.I.E natural edition or Maka Marketing should file their fund recovery claim with these companies and Aron Wertheimer and his partners.
Aron Yakov Wertheimer, born in August 1970, is for sure a person of interest in the context of illegal payment services, scam facilitation, and money-laundering. According to his LinkedIn profile and Northdata, this guy is a UK resident and a serial entrepreneur in the marketing field. He is also associated with several other companies such as Arwer Ltd, Arwer UG, Relaxus Europe Ltd, Maka Marketing UG, Maka Marketing Ltd, or Lime Juice Box Ltd.
We are currently not sure about the role Aron Wertheimer assumes in this network of illegal payment services and scam operations. We do not yet have the information to confirm that Wertheimer is associated with the scams his companies facilitated with payment services such as MarketsSoft or easytrade55. The MarketsSoft scam is still online on www.marketssoft.com and www.markets-soft.com and allegedly operated by Horizon Ltd, a company registered in St. Vincent and the Grenadines. In March 2020, the BaFin issued an investor warning against EasyTrade55 (www.easytrade55.com), operated by Easytrade55 Ltd, supposedly registered in Frankfurt.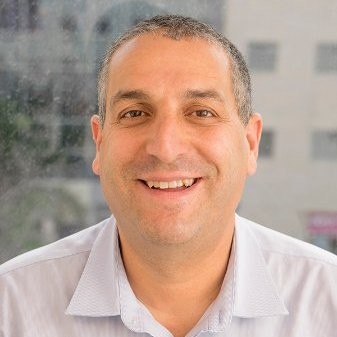 Until the liquidation filing, the Israeli Idan Zait (LinkedIn) was a director of the company. He seems to be closely associated with Wertheimer. Both are directors of the UK-registered Relaxus Europe Ltd (Companies House), importer, manufacturer, and wholesale distributor of consumer products in the beauty, health, and well-being sectors (LinkedIn). Other people related to Wertheimer's network of companies are Ofer Tsvi Lupo, Michael Neville Thompson, and Zion Boktos.
This network of individuals and companies appears to be very interesting in terms of illegal payment services, scam facilitation, and money laundering.