The global COVID-19 crisis is unlikely to prevent 2021 from being a promising year for stock markets and FinTechs. UK FinTech unicorn TransferWise is reportedly currently evaluating a billion-dollar blockbuster IPO for 2021 led by Goldman Sachs. The latter is also said to be evaluating an IPO of the Israeli FinTech unicorn eToro on Nasdaq at a $5 billion valuation, Israeli Calcalist reports. Allegedly, it has been valued at about $2.5 billion in a recent share transaction with a U.S. institutional investor.
So far, however, eToro's IPO plans are only rumors, Finance Magnates reports. Founded in 2007 by Yoni Assia, Ronen Assia, and David Ring in Tel Aviv as social trading and multi-asset brokerage platform (www.etoro.com). The company reported had 13 million registered clients worldwide as of May 2020. In the first 4 months of 2020, clients' initial deposits increased by more than 400% over the same period. Apparently, the eToro business is booming and has not been involved in the fraudulent Israeli binary options industry or any of the myriads of FX scam scandals. Bravo!
The FinTech employs some 1,100 people, with 700 of them in Israel. So far, eToro has raised more than $220 million from well-known investors including venture capitalist Chemi Peres, Ping An Insurance, and China Minsheng Financial.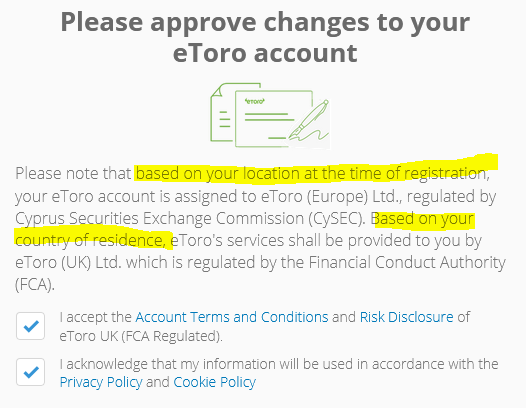 The company is regulated under several regulatory regimes:
eToro (Europe) Ltd., is regulated by the Cyprus Securities Exchange Commission (CySEC);
eToro (UK) Ltd, is regulated by the Financial Conduct Authority (FCA);
eToro AUS Capital Pty Ltd. is authorized by the Australian Securities and Investments Commission (ASIC);
Upon initial registration on the eToro platform, clients are assigned to appropriate the regulated entities based on their geo-IP location and residency country.
The company has expanded into Asia in recent years, as well as into cryptocurrencies.
In fact, it looks like the COVID-19 pandemic will give a hefty boost to the business models of TransferWise or eToro. Both companies offer products that customers from the home office can easily use via the web. 2021 could be the beginning of an exit wave in the FinTech sector.