Spread financial intelligence
We have recently brought a report on the so-called TradeCabinet scams. Boiler rooms in the Balkans operate this scam network. This includes 3 FID Tech (3fidtech) in Tirana as well as Global-Tech and Comunico88 in Belgrade. The TradeCabinet CRM software is apparently used for the back-office processes of the attached scam brands. Processing deposits from customer victims is part of these back-office processes. We found the Italian digital marketing firm Elmo Color S.R.L.S. as an illegal payment processor in combination with ePayComfort. We would like to know more about these payment processors.
The payment process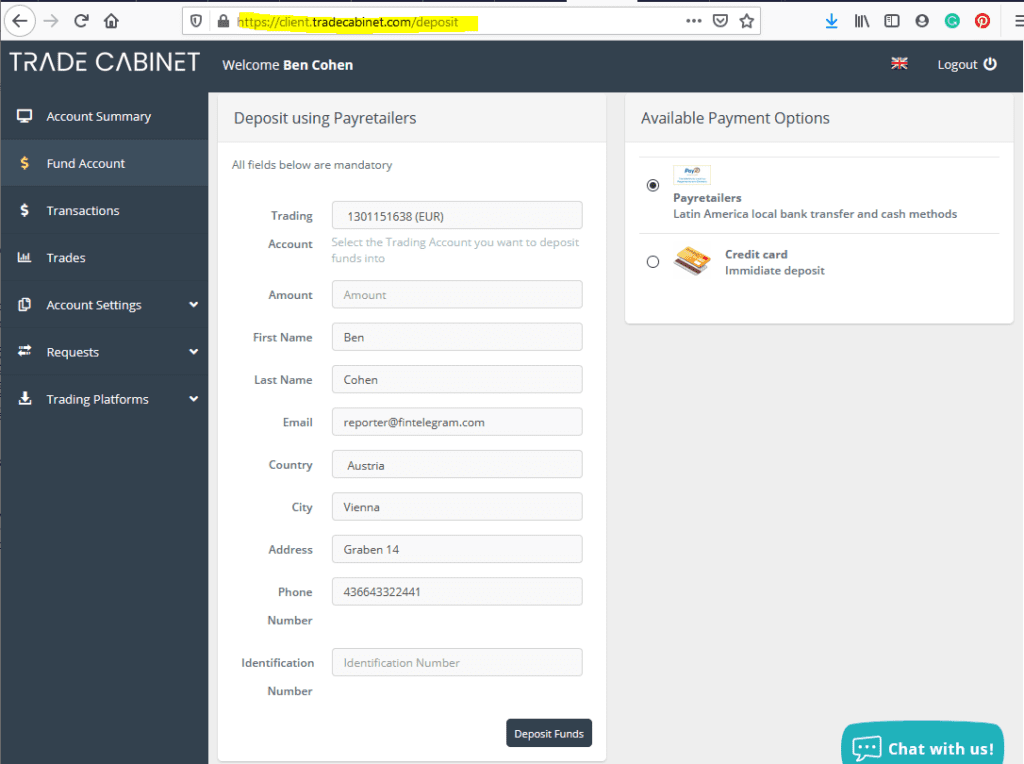 When selecting the credit cards payment option in the TradeCabinet payment page, one is redirected to the payment page with the domain https://rdl.epaycomfort.com. There you will find packages with different amounts from €200 up to €500. You will be asked to select a package.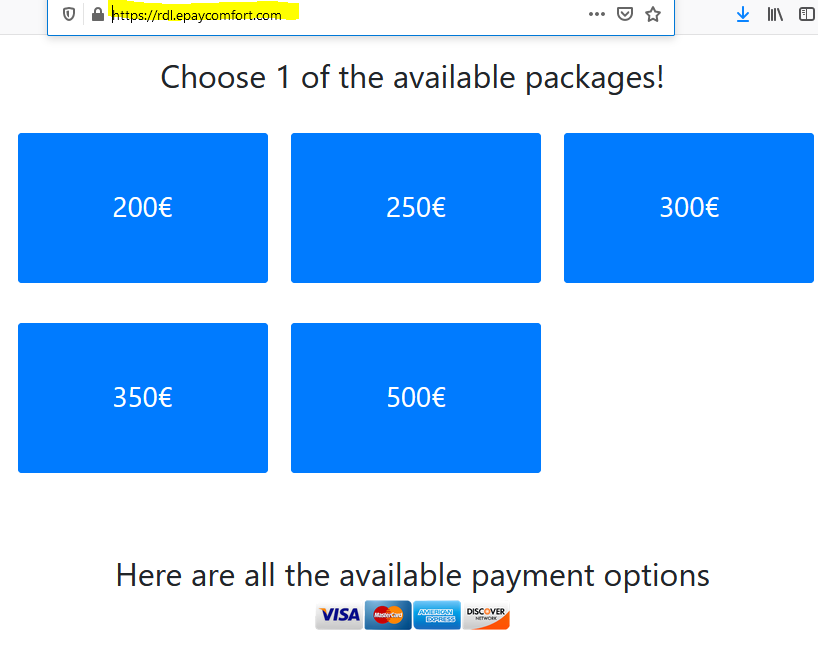 If one clicks on a package (e.g. the €500 package), one is led to a landing page of the Italian digital marketing company Elmo Color S.R.L.S. (www.elmones.com) where the pay-per-click advertising concept is explained to the visitor (see screenshot at the top).
It's hard to understand the connection between the TradeCabinet broker back-office and the Elmo Color offer. However, on this payment page, you can buy a pay-per-click advertising package with a credit card. We assume that this money is then transferred to TradeCabin operators. Apparently, the potential victims are led to this strange payment option by the Boiler Room agents with some strange explanations.
Digital marketing at its best?
The Elmo Color website presents the company as a digital marketing Company. The pay-per-click page, however, is totally different beast. It seems to be just a fake to work as an illegal payment processor and register as a merchant with a payment processor. Most of the other website links do not work – neither the Terms & Conditions page nor Privacy Policy or Cancellation Refund Policy.
The ePayComfort website is currently not accessible. Only the subdomain with the payment page for the TradeCabinet scams is accessible.
Request 4 Information
We would like to know more about Elmor Color, ePayComfort, related companies, people, and projects. If you have any information or experience about this, we would be grateful if you could share it with us.