Spread financial intelligence
Over the years, we have learned that public (open) investigations evolve. Typically, after publishing initial reports or Requests 4 Information (R4I), we receive additional information from whistleblowers and victims. With the new information, we continuously update the reports. Therefore, it has often seemed like a mosaic of information for our readers to piece together. We try to avoid this Mosaic Approach in the future. Therefore, here is a new-form update on the licensed Estonian crypto payment processor Woodstocks OÜ d/b/a Coinmond and FMA Crypto.
We became aware of Woodstocks a few weeks ago when we discovered the company as the operator of the FMA Crypto scam. We also identified the Estonian entity as an illegal payment processor for bank wires of victims in other scams. Therefore, in our initial report, we covered Woodstocks not as an operator of the licensed crypto exchange CoinMond, but as part of the so-called Trade Com Racket.
Banking partners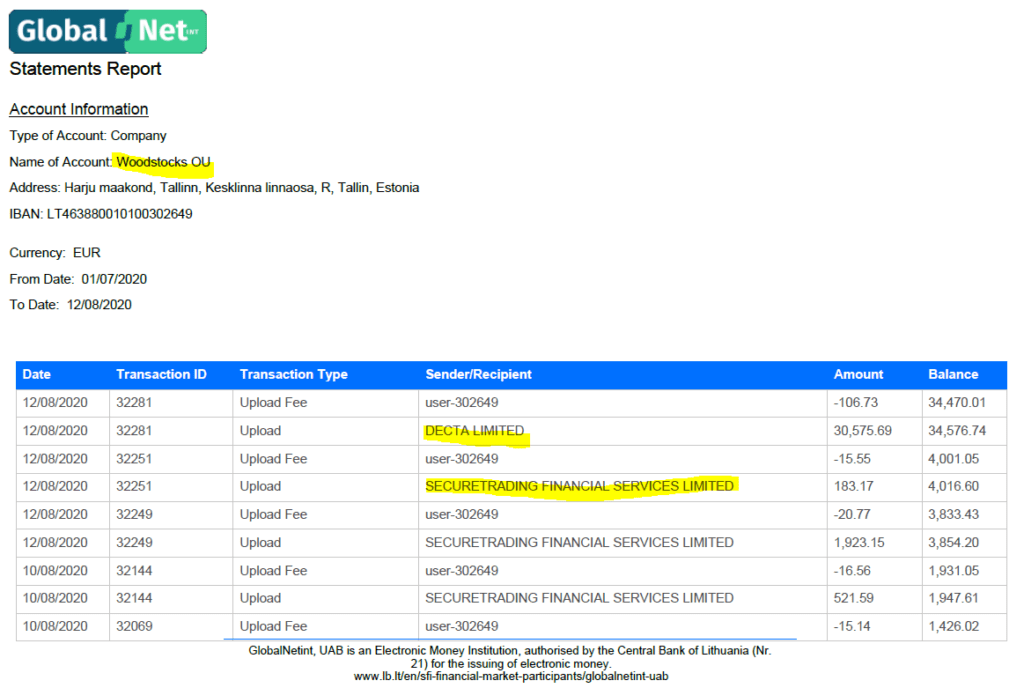 FIU-licensed Woodstocks OÜ, currently d/b/a CoinMond (www.coinmond.com), has a wide variety of banking relationships. Among them are several Lithuanian institutions such as GlobalNetInt (GNI) or Finolita Unio. In GNI's KYC records, Woodstocks is listed as the operator of the website www.fmacrypto.com. This site was part (it is now offline) of the FMA Crypto broker scam of the so-called Trade Com Racket.
Woodstocks also has an account with the Lithuanian Finolita Unio (www.finolita.com), a regulated institution that was recently linked to the Wirecard scandal by the Financial Times (read our report here). Allegedly, more than €100M of Wirecard money disappeared via this fintech. However. Woodstocks used the bank account at Finolita Unio to process deposits to the broker scam GlobalSpotFX through it. According to our findings, this scam also belongs to Trade Com Racket.
Network table
Beneficial owners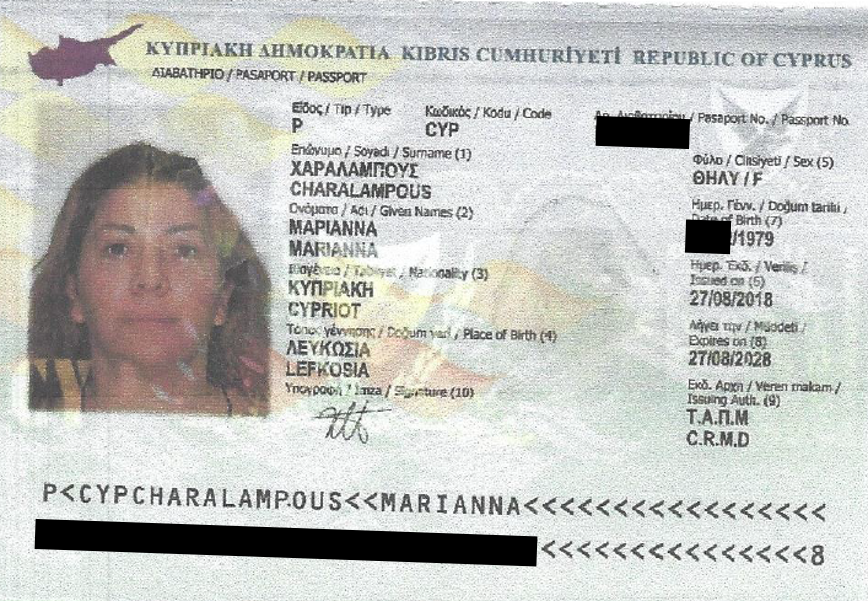 According to official records, Cypriot Marianna Charalampous, born in February 1979, is both a director and the sole beneficial owner. However, we do not believe that Marianna is actually the Beneficial Owner of Woodstocks, but only a Nominee Shareholder.
Woodstocks appears to have a link to the Safe Currency crypto exchange (www.safecurrency.com). In Woodstocks' official KYC documents, several links to Safe Currency, which UK-registered Safe Currency LLP operates, are provided. According to the UK Companies House, the latter's beneficial owners are the Russian Vladimir Grankin of Russia and the Latvian Aleksandrs Novozenovs.