Spread financial intelligence
The scam broker MDX500 (www.mdx500.com) was just down for a while and displayed error message 522. It will not be a surprise if the scam goes offline. They all do after a few months. However, the boiler rooms and payment processors behind the scams are here to stay. In the case of MDX500, these are the boiler rooms that also run Blackstone500, for example. The Estonian BlueData OÜ operated the scam. Client-victims informed us that withdrawals and tradings had been stopped. Goodbye, money then! Another Estonian scam ripped off investors with Estonian regulators and law enforcement doing nothing.
Legal Entities and Payment Processors
The payment processors involved in the MDX500 scam were the notorious XChangePro (www.xchangepro.net), also operated by the Estonian BlueData OÜ, as well as BitTheBank (www.bitthebank.com) operated by the Estonian Lipan Services OÜ. The latter was recently noticed as a facilitating payment processor in the Plutus a/k/a Plutus Pro scam (read this FinTelegram report).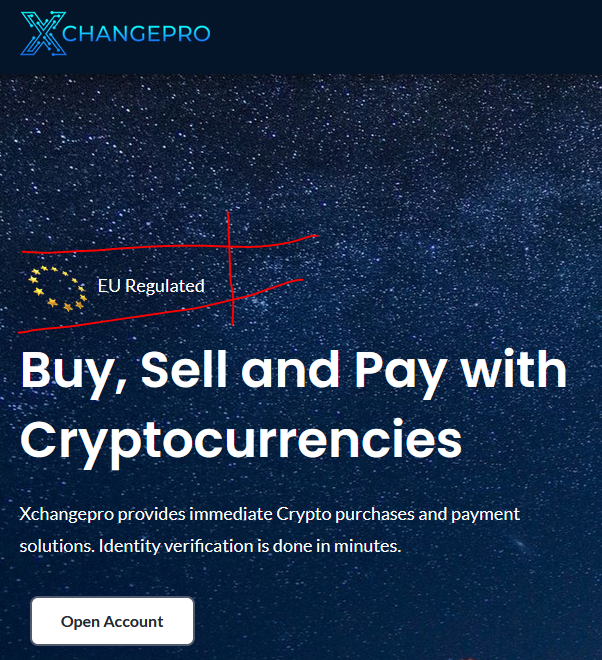 Currently it is not possible to register with XchangePro. You get the Error 404 message, Page not found. However, the crypto payment processor continues to bill itself "EU Regulated." What a bad joke, isn't it?
For bank transfers, MDX500 used KB Processing in Moscow holding a back account with Gazprom Bank, victims report.
Ken Kovask from Estonia is registered as the sole director of BlueData OÜ (Companies Register record). He is certainly only a nominee director but nevertheless legally responsible for the fraudulent activities of the company. As are regulators neglecting their duties.
PumaTS and Leverate Scam Network
The MDX500 scam was part of the PumaTS and Leverate scam network and provided an address in Zurich, Switzerland, on its website.
In December 2020, the UK FCA issued an investor warning against MDX500. Likewise, a warning came from the Swiss FINMA. The MDX500 scam is directly related to the Blackstone500 scam, which has also received warnings from regulators in various jurisdictions.
The Estonian Scam Paradise
Already on October 28, 2020, the Estonian Finantsinspektioon issued a warning against BlueData OÜ and MDX500, pointing out that BlueData does not have a license to operate MDX500. However, this did not lead to the closure or revocation of the license of BlueData's XChangePro, which is also used for scams. Frightening regulatory practices in Estonia, aren't they?
It's time for Estonian authorities to start cracking down on the hundreds of scams operating with one of the worthless (or even dangerous) crypto licenses that are (supposed to be) issued and regulated by the Estonian FIU in 2021. In fact, these crypto licenses are used to run scams and defraud EU consumers and investors.