Spread financial intelligence
California native Liora Welles, who is also an Israeli citizen, burst into tears when U.S. District Judge Theodore D. Chuang read out her sentence in the courtroom. She and her defense attorney had asked for leniency based on Welles' age at the time of her crimes, her cooperation with the U. S. prosecutors and the responsibility she took for her conduct.
Young, willing, and aggressive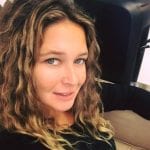 Liora Welles argued that she was only 23 when she worked in the Yukom boiler rooms and stole millions from retail investors.
As part of her plea agreement, she had assisted prosecutors by testifying against her former boss, Lee Elbaz, the former CEO of the Yukom binary options scheme around BinaryBook and BigOption.
Some more Israeli boiler room agents were charged with wire fraud earlier this year. Among others, the US-born Israeli citizen Austin Smith and Yair Hadar. Both have pled guilty. Smith is due to be sentenced in October, while Hadar's sentencing hearing is scheduled for Monday afternoon.
An effective boiler room agent
The judge, however, emphasized that the far-reaching scam "literally cheated senior citizens out of their savings," and he highlighted that Liora Welles was more effective than most of the other agents in stealing money from the elderly, veterans and other vulnerable targets.
"She did more than simply trying to convince investors to invest in BinaryBook … her role was more significant than most retention agents … she one of the most successful retention agents."

Judge Theodore D. Chuang
Allegedly, Liora Welles was one of the most successful representatives at sales firm Yukom Communications and also wrote scripts for other boiler room agents to use for defrauding retail investors.
Million-dollar restitution payment
Alongside her prison time, Welles was also ordered to more than $2.2 million in restitution payments. Welles is responsible for the restitution jointly with Lee Elbaz, who also logged time as a Yukom sales agent before rising through the ranks to become CEO. The prosecutors had recommended that Liora Welles should make restitution payments of more than $2.3 million. Apparently, the court largely followed this recommendation.
Welles and Elbaz are just two of a host of accused perpetrators who U.S. prosecutors have indicted for defrauding investors with binary options.
Ongoing fraud scheme and further investigations
In Friday's court session, the U.S. prosecutors noted that their investigation into the binary options industry is ongoing. U.S. Department of Justice attorney Rush Atkinson told Judge Chuang that while the name for the scam has changed, the same fraud is still being carried out by the same perpetrators on a global scale. It's not clear yet if Atkinson meant the scheme's beneficial owners Yossi Herzog or Kobi Cohen or other people.