Israeli Gal Barak was sentenced in September 2020 to four years in prison and millions in restitution payments for investment fraud and money laundering in the Vienna Cybercrime Trials. Barak also faces charges in Germany. He was the head of the cybercrime organization E&G Bulgaria, which operated broker scams such as XtraderFX, SafeMarkets, Golden Markets, or OptionStarsGlobal. Payvision was its main payment facilitator, and PandaTS, the white label provider, which Barak charges with similar arguments as the U.S. SEC does in its SpotOption fraud complaint.
Office Raid Requests
In the Yukom Case surrounding Yossi Herzog, Kobi Cohen, and Lee Elbaz, the U.S. FBI conducted a search of offices in Israel in early 2018. Yukom was one of SpotOption's white label partners.
In the Vienna Cybercrime Trials, Gal Barak's lawyers filed a request to take measures to secure information in the offices of PandaTS in Israel and Cyprus. In simple words, they suggested doing an office raid.
Broker schemes they are!
According to the SEC Complaint, SpotOption actually was a broker and trading scheme rather than a software company. It contracted with third parties, which is referred to as "Partners," "White Labels," and "Brands" to market its financial products. Unbeknownst to clients of the white label partners, SpotOption structured its business model so that its white label partners were the counterparty on every trade. Under this structure, SpotOption and its Partners made their money principally from investor losses. That's exactly how PandaTS works, according to Gal Barak. In this regard, EU law enforcement agents also follow Barak's reasoning. Like the U.S. SEC, they believe that PandaTS is the central part of the fraud system around Barak and the many other scammers.
According to Barak, E&G Bulgaria was a white label partner and operated just the front ends (websites) for the vast PandaTS broker scheme. Maor Lahav and PandaTS have been operating the broker & trading infrastructure as well as the clearing and financial transactions.
All disbursements by payment processors such as Payvision to the operators of the scam platforms, for example, would have been initiated and cleared through PandaTS. The payment transaction data would have been held exclusively by Payvision and PandaTS. As a white label partner, he would have only been responsible for the "visual representation" of the PandaTS scheme via his websites of XtraderFX, SafeMarkets, Golden Markets, or OptionStarsGlobal. Bullshit, it is, of course. The court did not follow Barak's defense arguments.
In the end, Barak (sort of) confessed to being a co-conspirator of PandaTS. So, Maor Lahav and his PandaTS are the ultimate perpetrators, with payment facilitators such as Payvision as their co-conspirators.
The Tradologic Fight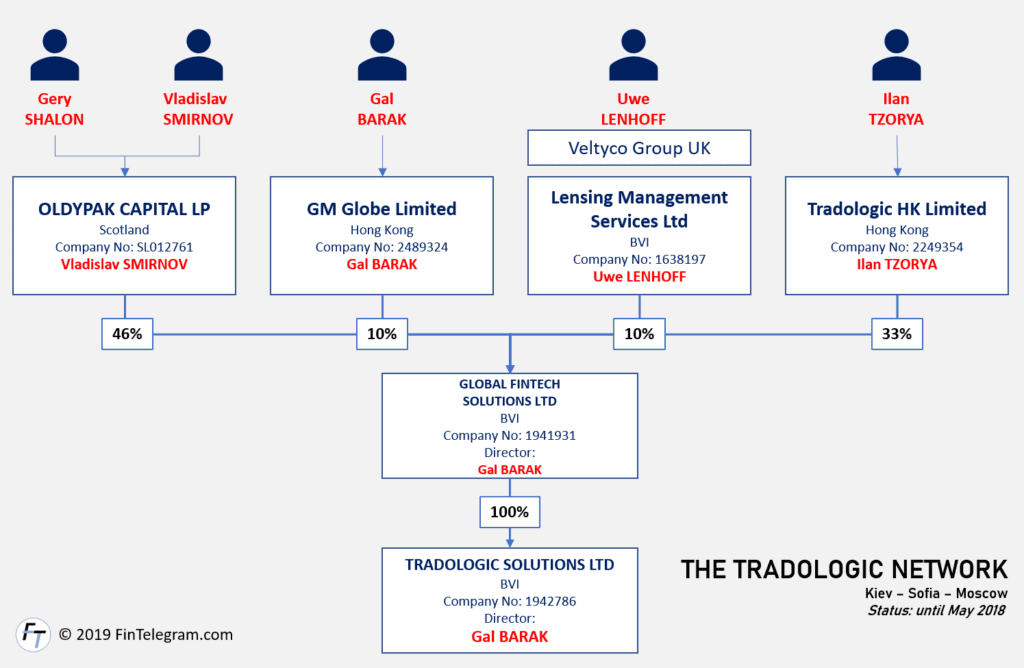 Until 2018, Gal Barak and partners Gery Shalon, Vladislav Smirnov, Uwe Lenhoff, and Ilan Tzorya operated his own white-label platform, Tradologic. This was huge and reportedly had 240 white label partners in 2017, and business was booming. In 2018, there was a massive clash between the Tradologic shareholders. As a result, Barak moved his white label solutions to PandaTS.
Tradologic and the people involved are also the subjects of the Vienna Cybercrime Trials.
PandaTS still in business
Pini Peter's SpotOption platform has not been online since 2018. In contrast, PandaTS by Maor Lahav is still very much in business. We have discovered PandaTS in scams several times in recent weeks. Brokerz, Tradixa, or Mayfair Exchange are white label scams of PandaTS.
Moving forward
The authorities and courts are currently working in Europe and the USA to deal with the fraudulent binary options industry. In addition to the operators of the white label scams, the platform and infrastructure providers behind them have also become the focus of investigations. Investigations are underway in Europe against PandaTS, Tradologic, and the individuals involved, while the authorities in the U.S. are focusing on SpotOption.
We expect charges to come against PandaTS in Europe.